Welcome to the e-PorTEFLolios Platform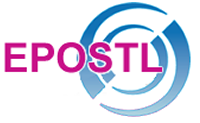 Welcome to the e-platform of the Faculty of English Language and Literature of the University of Athens. This platform is a fully featured electronic portfolio system with social networking features that allows you to create  your e-PorTEFLolios.  e-PorTEFLolios are Electronic Portfolios created by student teachers of English as a Foreign Laguage based on the European Portfolio for Student Teachers of Languages (EPOSTL). The EPOSTL is addressed to students undergoing their initial teacher education. It will:
encourage you to reflect on your didactic knowledge and skills necessary to teach languages,

help you to assess your own didactic competences and

enable you to monitor your progress and to record your experiences of teaching during the course of your teacher education.